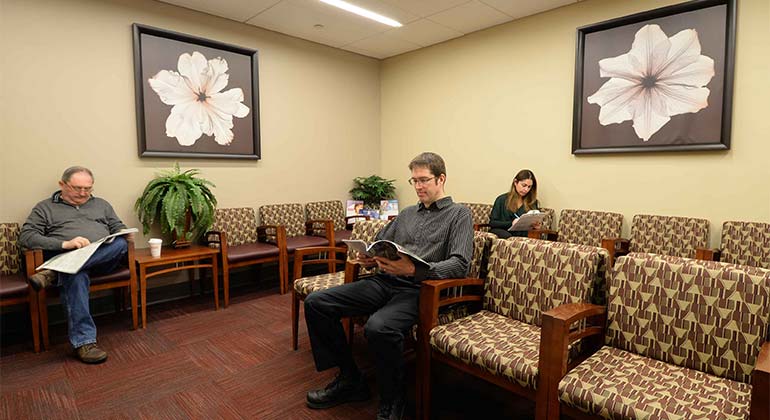 New York Eye and Ear Infirmary of Mount Sinai-Midwood
New York Eye and Ear Infirmary of Mount Sinai (NYEE) brings its most requested specialty services to Brooklyn. A nationally recognized leader in eye care, NYEE is the nation's first specialty hospital (founded in 1820), and is continuously ranked as one of the Best Hospitals in America by U.S. News & World Report. The Midwood location offers local residents and commuters the quality care that comes with a nationally recognized specialty hospital like New York Eye and Ear Infirmary in the comfort and convenience of a small, centrally located practice. Our state-of-the-art facility features the latest medical and diagnostic technology, and our highly experienced, board certified physicians work together to treat conditions affecting eyes, from comprehensive eye care to specialty services.
Our specially trained staff is on the faculty of the Icahn School of Medicine at Mount Sinai, one of the country's leading medical schools, and part of the Department of Ophthalmology. For patients with rare or complex eye diseases, who require advanced surgical intervention, surgeries will be performed at New York Eye and Ear Infirmary's main hospital campus.
Our Ophthalmology Services
At the Midwood office, our experienced teams provide high quality care for a wide range of eye conditions, including the following.