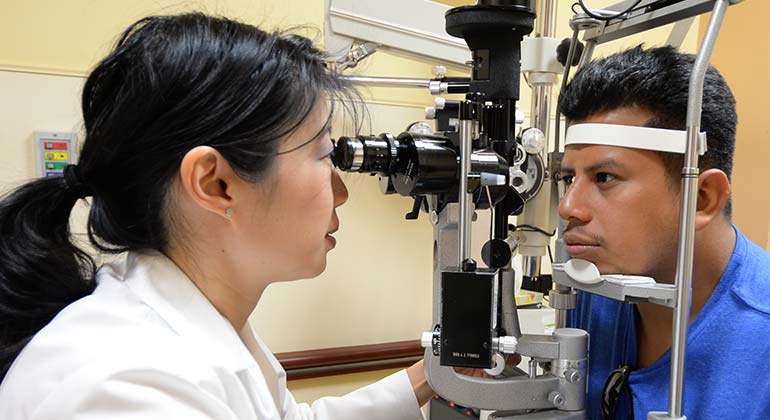 Cornea, External Diseases, and Refractive Surgery
New York Eye and Ear Infirmary of Mount Sinai (NYEE) diagnoses and treats disorders of the cornea and outer layers of the eye through a clinic-based corneal service that is the largest of its type in New York State. Our highly experienced corneal surgeons staff one of the busiest clinical and surgical centers for corneal transplantation in the country.
Rounding out NYEE's corneal diseases treatment program is a team of attending physicians, fellows, and residents, along with state-of-the-art imaging and research capabilities. Our corneal service also includes laser vision correction specialists who treat nearsightedness, farsightedness, and astigmatism through the most advanced surgical procedures.
For patients, these strengths mean exceptional service delivered by world-renowned corneal-trained physicians, technicians, and clinical support personnel. Their experience is carefully honed through the thousands of patients they treat annually, from the routine to the highly complex. Indeed, NYEE is a referral center for some of the most difficult cases involving traumatic injuries, congenital diseases, and infections to the cornea and outer eye.
We are committed not just to treating and preventing a recurrence of your disorder, but improving your quality of life through a meaningful improvement of your vision.