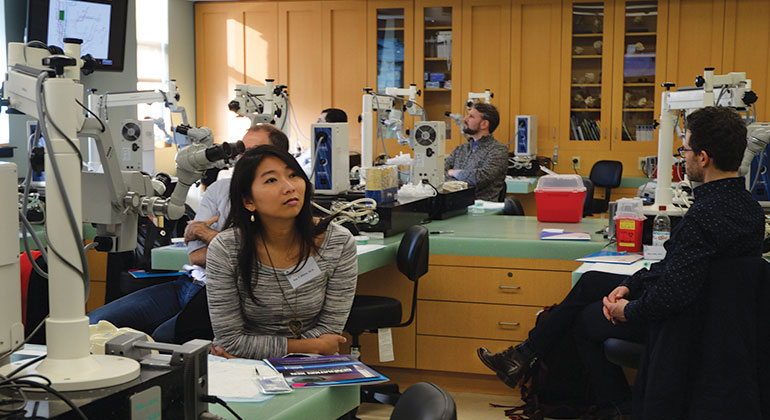 Continuing Medical Education
The goal of Continuing Medical Education at New York Eye and Ear Infirmary of Mount Sinai (NYEE) is to support the continuous professional development of physicians outlined by the ABMS Maintenance of CertificationTM program by identifying performance and knowledge gaps and developing educational interventions that alleviate deficiencies in the knowledge base and/or the quality of care rendered by the professional physician. In addition, we work to:
Evaluate the effectiveness of educational activities through the use of needs surveys, pre- and post-tests, post-activity evaluations, follow-up surveys, and quality improvement data to plan future educational interventions that meet the needs of the professionals involved.
Assist practicing physicians in maintaining ACGME core competencies in their chosen fields by strengthening the habits, learning processes, critical inquiry, and balanced judgments that are the hallmark of the professional and committed physician.