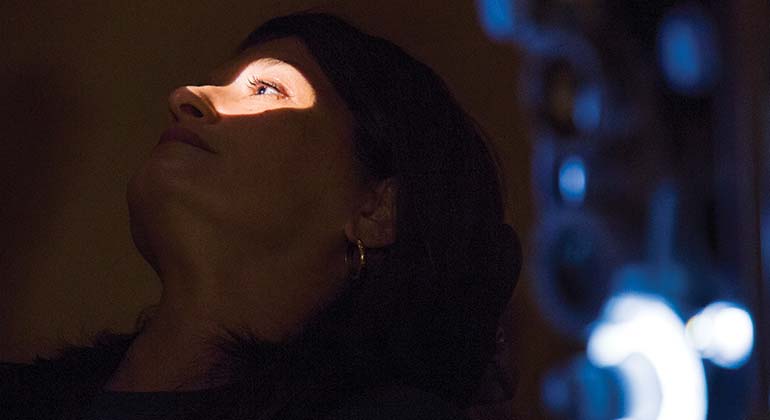 The Eye Trauma Service of New York Eye and Ear Infirmary of Mount Sinai (NYEE) is the leading facility in the metropolitan area for expert care and treatment of severe eye injuries. Founded in 1984 as the first comprehensive emergency service of its type in New York, the Eye Trauma Service continues to handle the toughest cases referred by private physicians and ophthalmologists, emergency rooms, and other clinics throughout the Northeast.
We Know Trauma
Either on-site or on-call, our team of highly experienced, board-certified comprehensive and subspecialist ophthalmologists is dedicated to treating any type of severe eye injury, a level of expertise not available in regular emergency rooms or urgent care centers. As a specialty eye hospital we've treated all types of eye emergencies, including blows to the eye from a baseball; cuts or scratches to the cornea, the eye's clear protective covering; objects in the eye like glass shards, pellets, or metal shavings; fireworks and other types of explosions; and chemical burns. The Eye Trauma Service also treats patients with other ocular emergencies, such as strokes of the eye, detached retina, acute painful glaucoma, and infections.
Leading Eye Specialists
Standing ready to treat these types of cases are specialists in the fields of retinal and corneal surgery, oculoplastics, neuro-ophthalmology, and glaucoma, who function as integrated multispecialty teams on the most complex cases. Moreover, they have used their skills and expertise to develop novel surgical techniques for treating and evaluating traumatic injuries, which, in turn, have been passed on to other surgeons around the country and the world. In a growing number of cases these procedures have helped save the sight of severely injured patients.
Latest Technology
Supporting the work of the Eye Trauma Service is a state-of-the-art imaging department at New York Eye and Ear Infirmary. Patients are ensured immediate access to a full range of technologies—including ultrasound, OCT, and CT scans—which allows the clinic's specialists to make immediate and accurate diagnoses of damage to the eye and surrounding tissue and bones.
The Eye Trauma Service takes pride in being the center physicians throughout the tri-state area most frequently turn to for primary and secondary repair of the most complex ocular injuries, as evidenced by the more than 4,700 cases coming through its doors each year.