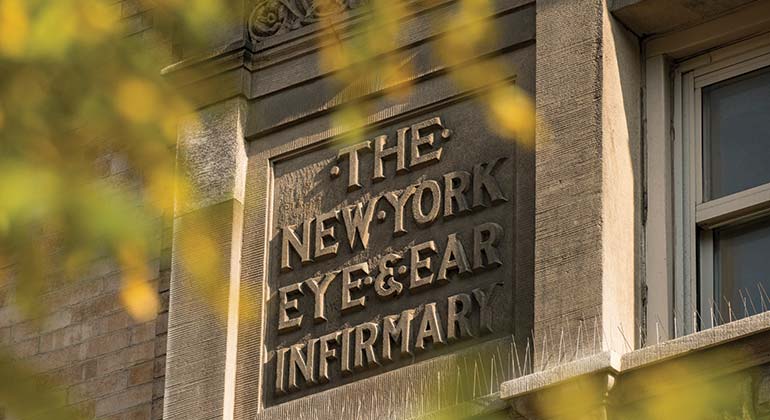 Location, Directions & Parking
The main campus of New York Eye and Ear Infirmary of Mount Sinai (NYEE) is located at 310 East 14th Street in Manhattan. In order to best serve our patients, NYEE also offers office locations throughout the New York metropolitan area.
ATTENTION: 14th Street Transit & Truck Priority Pilot Project
Beginning October 3rd, 2019, 14th Street between 9th Avenue and 3rd Avenue will become a Transit & Truck Priority corridor as part of an 18-month pilot project, led by NYC DOT with MTA, designed to increase speeds and reliability for M14 A/D Select Bus Service and improve safety along a Vision Zero Priority corridor.
Please review the NEW 14th Street Regulations that may impact your commute:
6am – 10pm
Only buses and trucks may make through trips between 9th Avenue and 3rd Avenue
All other vehicles may make local trips to access the curb and garages, but must turn at the next available right
Commercial vehicles may load and unload in short-term metered loading zones
Passenger vehicles may drop-off and pickup all along the corridor
10pm – 6am
All vehicles may make through trips along the corridor
No Parking regulations allow expeditious loading and unloading along the corridor
All Times
All vehicles are restricted from making left turns off of 14th Street (except MTA buses at signed locations)
See additional information about new street regulations and a detailed map with information on how to access the impacted blocks. To learn more about Better Busses Project, go to: www.nyc.gov/betterbuses.
Directions
With a convenient location, New York Eye and Ear Infirmary is accessible by car, subway, or bus.