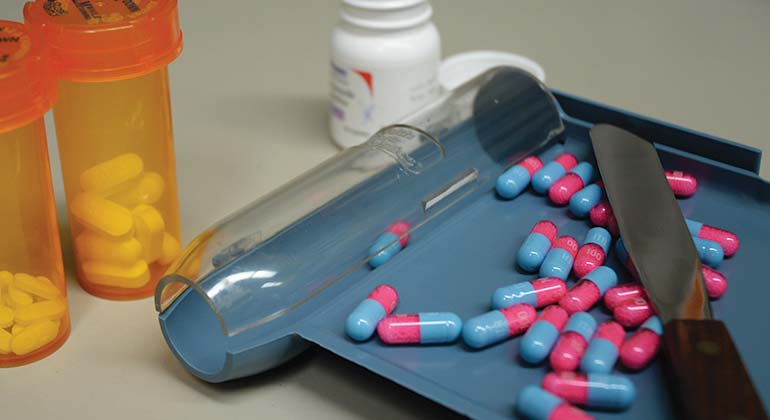 Department of Pharmacy Services
The Department of Pharmacy Services at New York Eye and Ear Infirmary of Mount Sinai (NYEE) is conveniently located in the hospital and is supported by a highly trained staff delivering pharmaceutical services for inpatients and ambulatory patients. Our knowledgeable pharmacists are part of your care team, offering patient education and medication counseling. In addition we support health care professionals and provide drug information to medical and nursing staff.
Medication safety is a priority. All drugs are procured, stored, and dispensed according to federal, state, and city laws and regulations. Many of the medications stocked in the Pharmacy have a Material Safety Data Sheet (MSDS), which also educates staff members regarding the proper handling and storage of hazardous medications.
NYEE's formulary of drugs is reviewed and maintained by the Pharmacy and Therapeutics Committee. All requests for new additions to the formulary are first reviewed by the committee for safety and efficacy. Quality and drug utilization reviews are performed to monitor the usage and effectiveness of formulary drugs.
Pharmacy Hours
Monday to Friday, 7am –11pm
Saturdays, 8am – 5pm
Sundays, 9am – 5pm

Pharmacy Location
New York Eye and Ear Infirmary of Mount Sinai
Basement Level, North Building
310 East 14th Street
New York, NY 10003
Tel: 212-979-4380