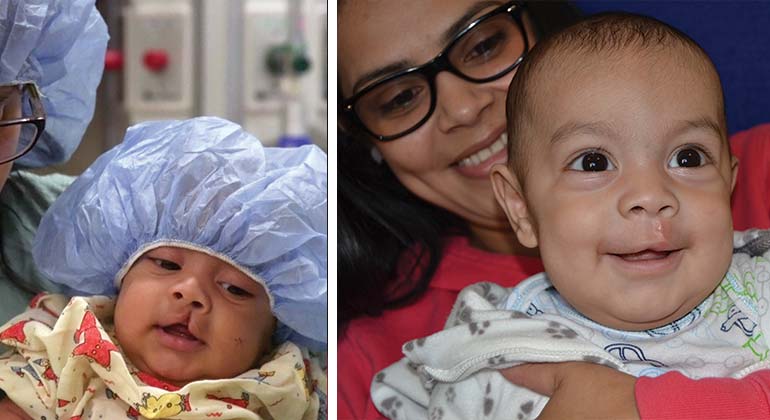 Cosmetic and Reconstructive Surgery Clinic
Patients looking for affordable plastic surgery services downtown, will find caring and highly trained specialists at New York Eye and Ear Infirmary of Mount Sinai (NYEE). We work closely with Mount Sinai's Plastic and Reconstructive Surgery division, a nationally recognized leader in plastic surgery, and its Residency Program to deliver the latest cosmetic and reconstructive treatments for both children and adults. Our participation in the Plastic and Reconstructive Residency Program means that patients will benefit from top quality care, as well as transparent and competitive pricing with no hidden fees.
Packaged Pricing
NYEE offers Packaged Pricing for all cosmetic and reconstructive procedures performed through the clinic and its Residency Program. The initial consultation fee is $200; if a surgery or a procedure is scheduled, this fee will be included into the overall rate. The cost of the service will be discussed upfront, and pricing will be determined based on the nature of the surgery. Our competitive, one fixed payment includes the following services:
Surgeon fees (including the initial consult visit)
Facility fees
Anesthesia fees (Anesthesia may incur further costs depending on the individual needs of each surgery.)
Supplies and implants (if applicable)
Follow-up care
Customized Treatments
Patients considering plastic surgery or a non-surgical procedure will need to make an appointment for a consultation in our hospital-based office. During the consultation our specialists will discuss your goals and develop a customized treatment plan. We offer both cosmetic and reconstructive plastic surgery services.
Quality Care
Patients enrolled in the Residency Program are operated on by a board eligible resident in Plastic Surgery under the direct supervision of one of Mount Sinai's board-certified private plastic surgeons, who assists during the entire operation. Whether you are having an ambulatory procedure or coming for inpatient surgery, our state-of-the-art operating rooms allow us to offer patients the most advanced treatment options, and NYEE's highly trained and experienced support staff will help you feel relaxed and taken care of.