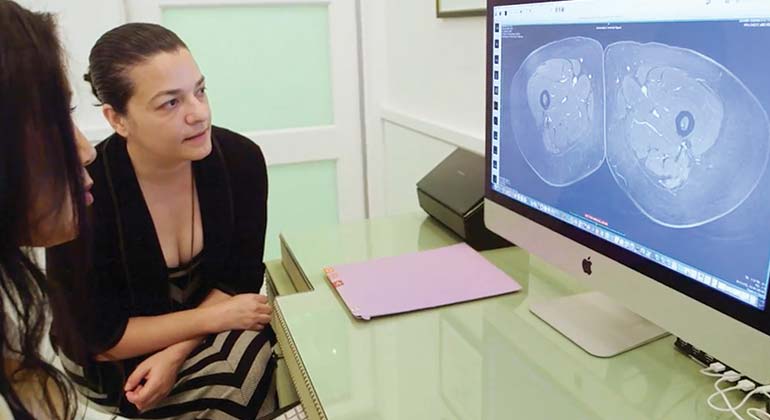 Breast Reconstruction Services
The New York Center for the Advancement of Breast Reconstruction at New York Eye and Ear Infirmary of Mount Sinai (NYEE) is a unique center of excellence offering women every available option for breast cancer surgery and breast reconstruction. Lead by Joshua Levine, MD, the center specializes in state-of-the-art, muscle-sparing, and implant-free microsurgical breast reconstruction options for women of every body type. Such reconstructive procedures utilize the patient's own tissue (skin and fat) to make a breast, resulting in a more natural, long-lasting reconstruction.
NYEE performs almost 150 such cases a year, and we are fortunate to have on our staff the pioneers in the deep perforator flap technique and the nipple sparing operation, allowing us to offer techniques frequently lacking at many other centers.
Despite the passing of the landmark Women's Health and Cancer Rights Act in 1998, many women continue to go without breast reconstruction simply because they are not aware it is a covered benefit. And numerous women eligible for breast reconstruction are often unfamiliar with all surgical options available to them.
That is why the specialists at the New York Center for the Advancement of Breast Reconstruction believe in providing women with all the information they need to make an educated decision about innovative surgical options and what's best for their body and lifestyle. No matter what procedure a woman chooses, our world-renowned plastic surgeons and support staff will care for each patient with expertise, compassion, and respect.