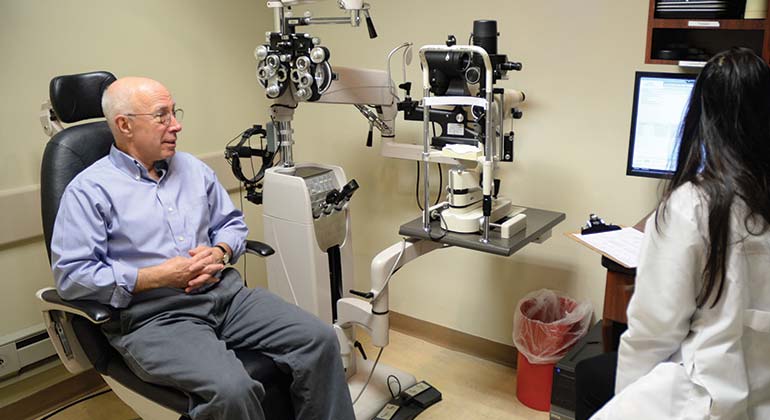 Cornea Diseases Treatments
New York Eye and Ear Infirmary of Mount Sinai's staff of surgeons, ophthalmologists, technicians, and support personnel bring an unsurpassed level of experience and training to the treatment of a vast range of corneal diseases and conditions.
These treatments include corneal transplantation, for which we are one of the nation's most advanced and busiest facilities, routinely performing state-of-the-art procedures like partial thickness corneal transplants from donor tissue, as well as artificial corneal transplants for patients at risk of rejecting donor grafts. We are also an active center regionally for corneal collagen cross-linking, a recently FDA-approved technique which has shown remarkable outcomes in people with keratoconus and corneal ectasia following refractive surgery.
One of New York Eye and Ear Infirmary's traditional strengths is laser vision correction. Here, our team of board-certified ophthalmologists combines their skill in reshaping the cornea through refractive surgery with the latest technology to significantly improve vision in people who are nearsighted, farsighted, or have astigmatism (blurry vision).