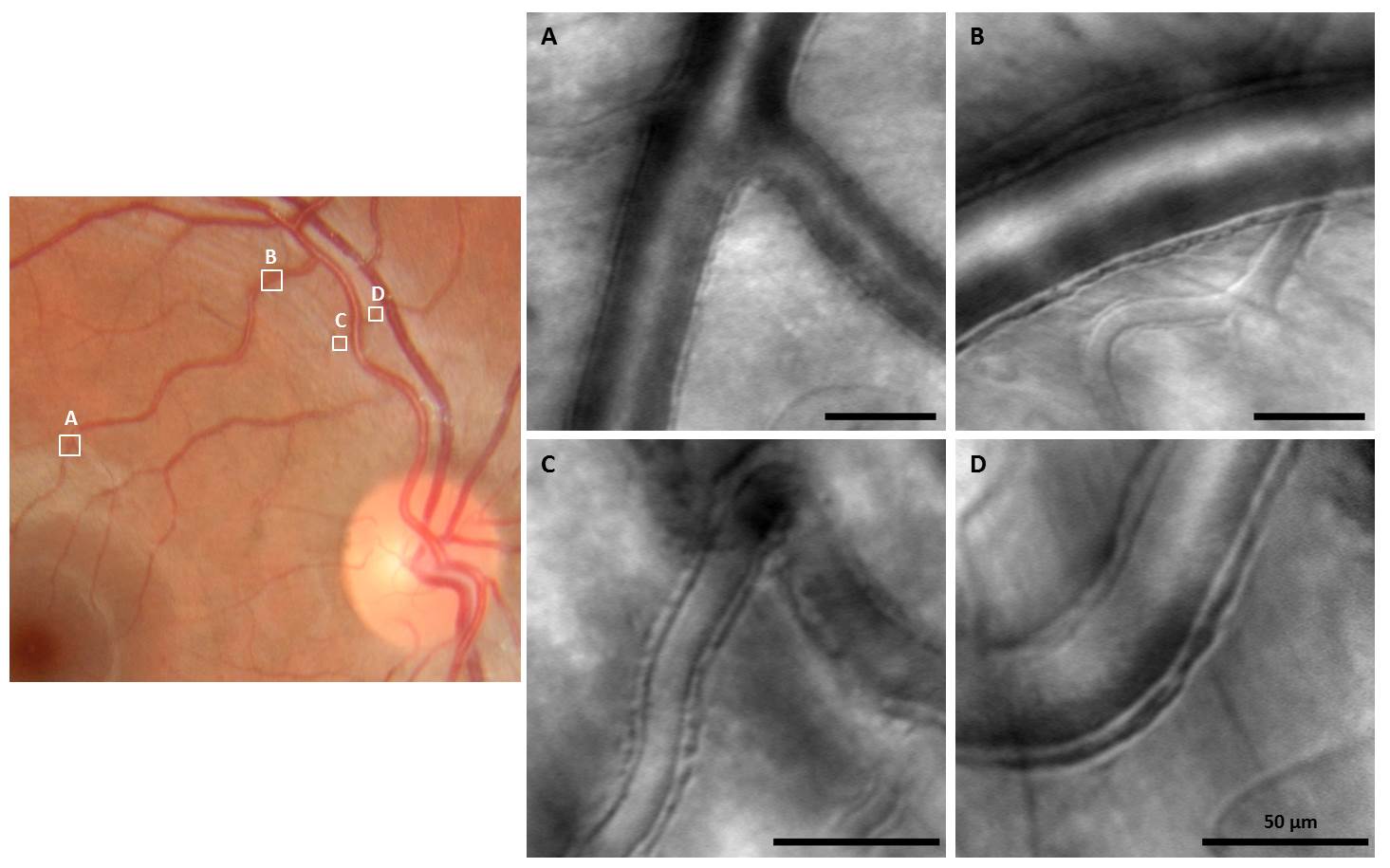 Noninvasive imaging of arteriolar wall fine structure at different retinal locations in a healthy subject. Scalebars = 50microns.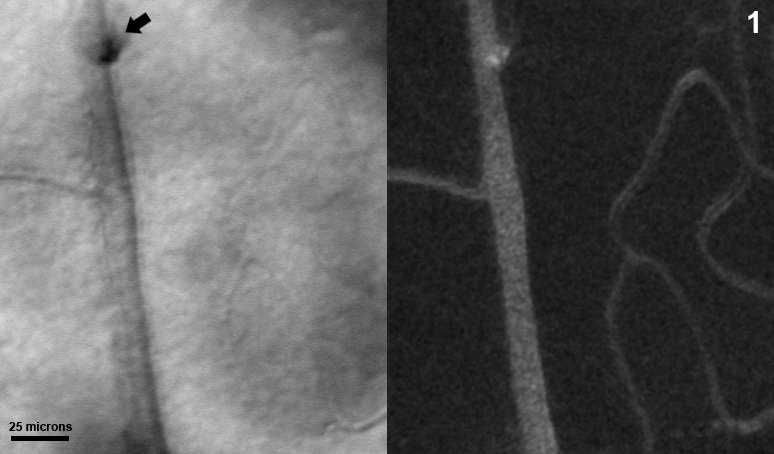 Noninvasive imaging of different retinal microvasculature plexuses in the living human retina. The left panels show the structural images, while the right panels show the corresponding perfusion map using motion contrast technique.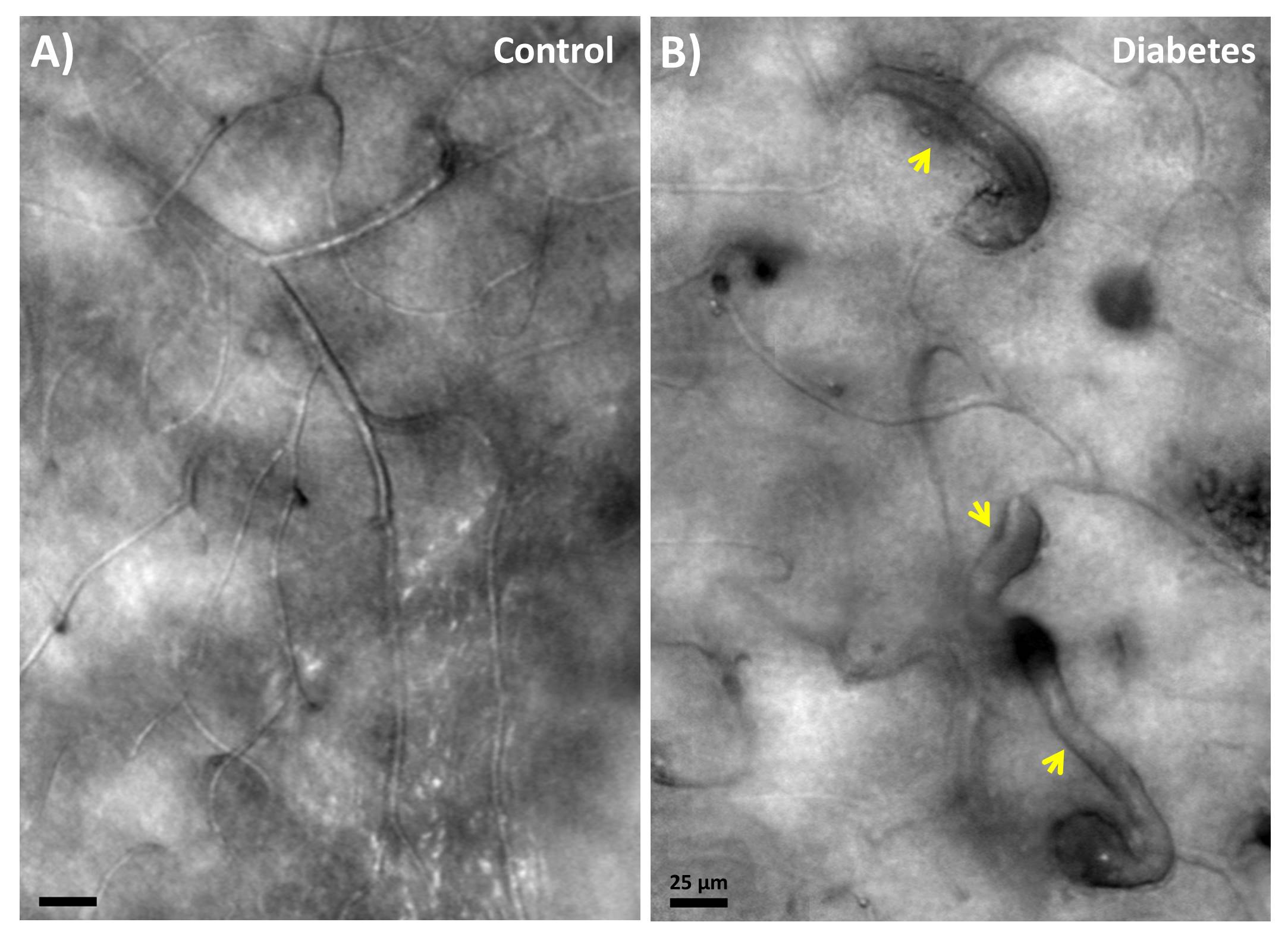 In vivo AOSLO structural images of the foveal microvascular network. A) Foveal capillary network in a 26 year old healthy subject, showing relatively uniform capillary network and lumen diameters. B) A 43 year old patient with diabetic retinopathy, yellow arrows indicate dilated and tortuous capillaries.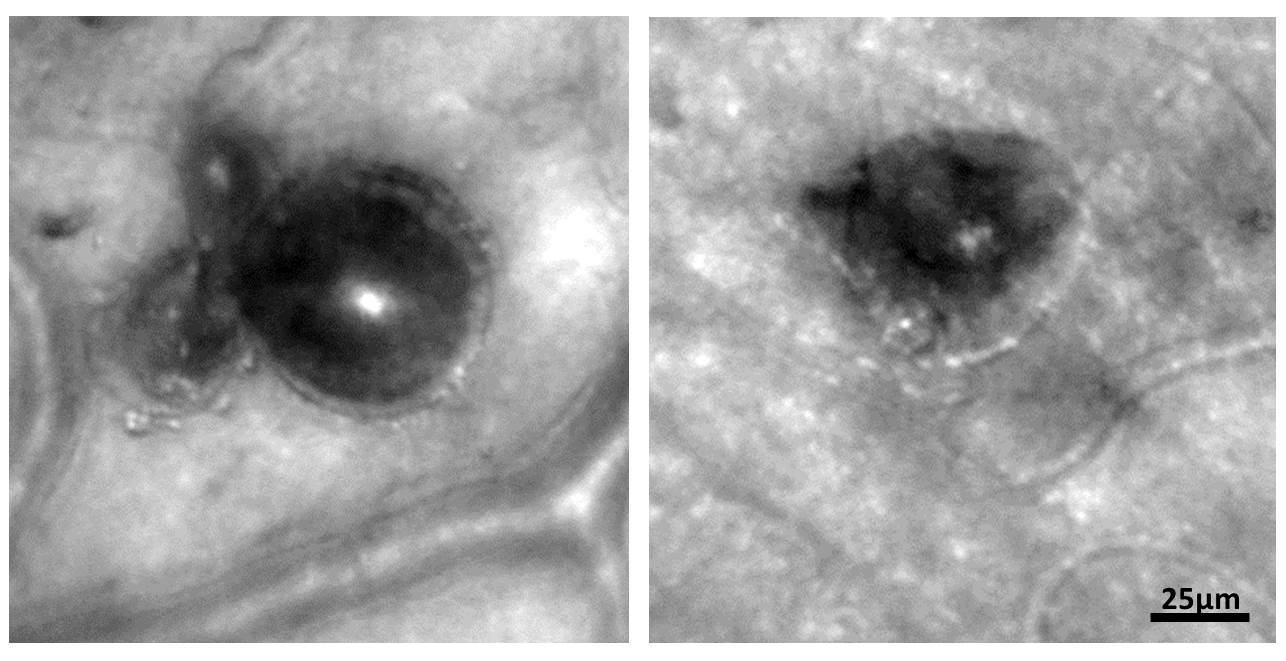 Noninvasive imaging of retinal microaneurysms in patients with diabetic retinopathy. Corresponding movies are displayed below: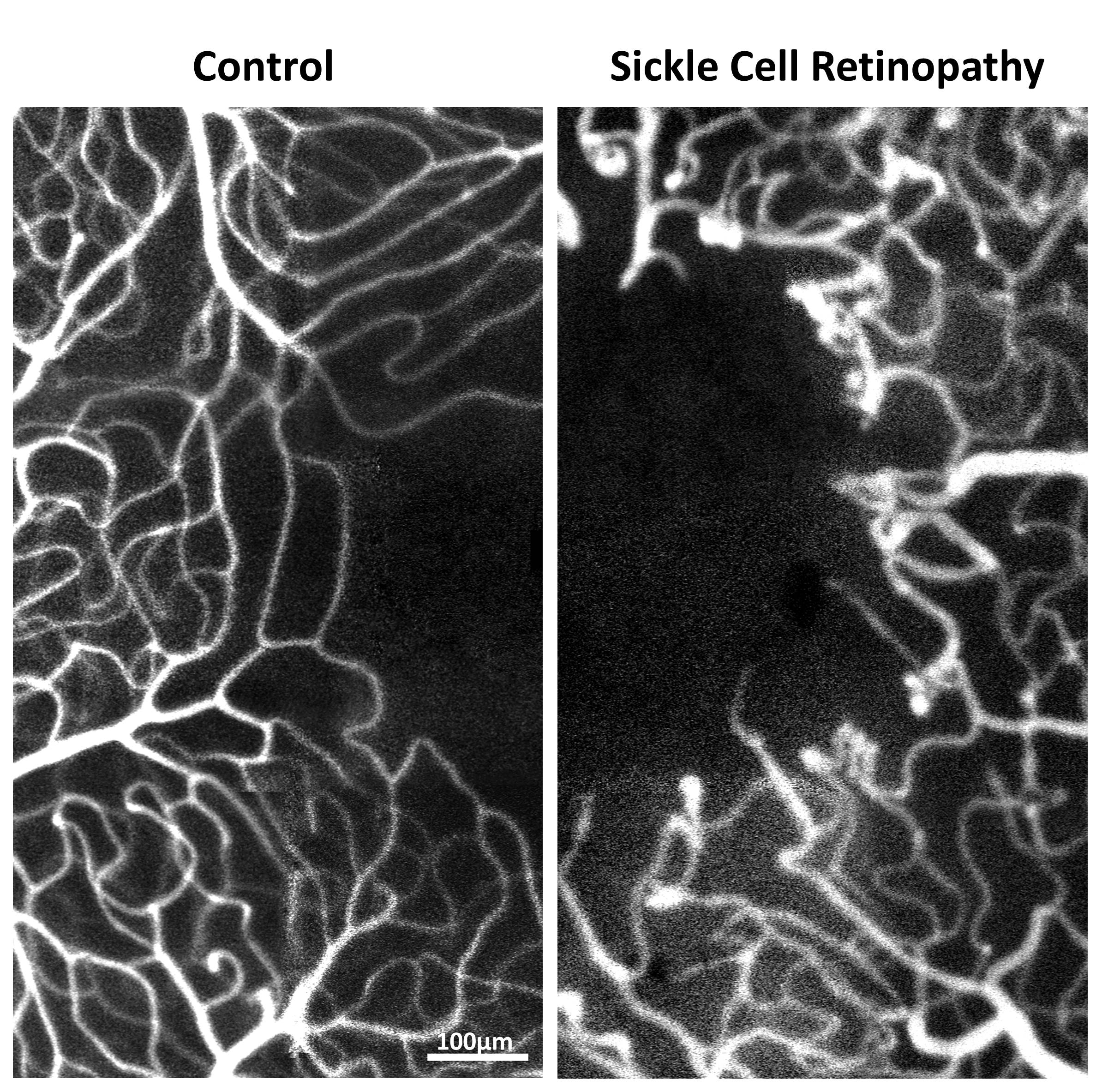 Adaptive Optics fluorescein angiography (AO FA) imaging performed using oral fluorescein. The left panel show the foveal capillary network in a healthy retina. The right panel shows tortuous foveal capillaries in a patient with sickle cell retinopathy.