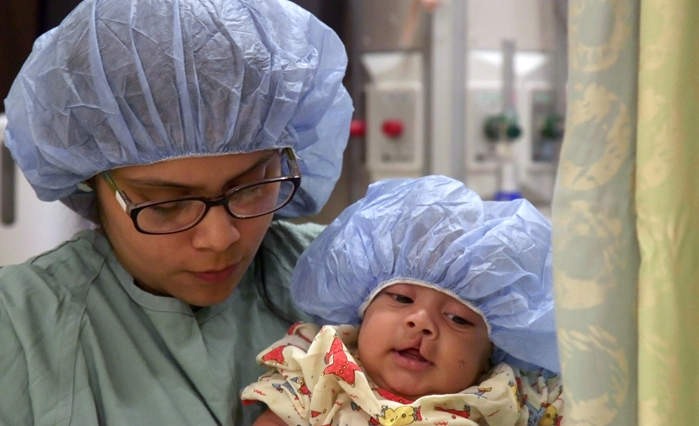 Cleft lip and palate literally comes in many shapes and sizes. There are over 17,000 known genes that contribute to craniofacial development and over 300 known syndromes with associated clefting.
Different widths and lengths of the cleft lip exist. Some cleft lips consist of only a partial cleft that does not go all the way through to the nose while others are significantly bigger and include significant nasal deformity. Cleft palate can accompany the cleft lip or can form as an isolated event.
Risk Factors for Orofacial Clefting:
Cleft Lip With or Without Cleft Palate
Occurs at a frequency of about 2 cases per 1,000 births
Most often linked to genes
Often found among Asians, Native Americans, and Caucasians as compared to others like African Americans.
Isolated Cleft Palate
Occurs at a frequency of about 1 case per 1,000 births
Found with equivalent frequency in infants of all backgrounds
More commonly occurs in females than in males
Diagnosing Cleft Lip and Plate
While the presence of a cleft lip and cleft palate will be noticeable once the child is born, a prenatal ultrasound test can help detect any abnormality on the child's facial structure.