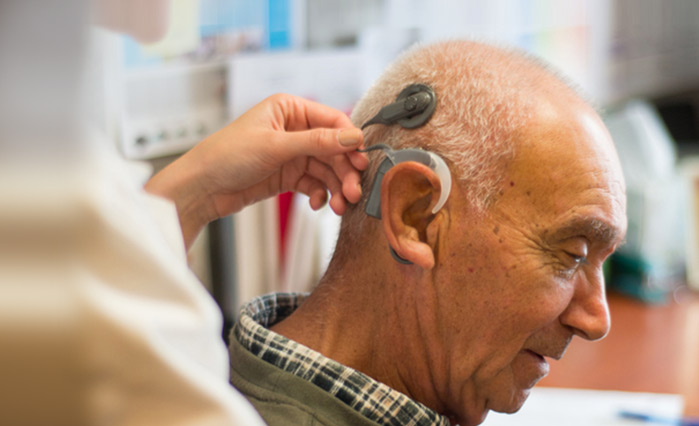 Patients with hearing difficulties can email the Ear Institute staff at: einstitute@nyee.edu

Millions of people find their daily lives compromised by an inability to hear properly. For most hearing (and balance) disorders, the Ear Institute at New York Eye and Ear Infirmary can make a huge quality of life difference through comprehensive care that's unmatched in the region. Under one roof is a highly specialized and skilled team of otolaryngologists (ear, nose and throat physicians, or ENTs), otologists-neurotologists, audiologists, speech-language pathologists, early intervention specialists and other professionals who work collaboratively and are backed by the full services and resources of NYEE, the oldest specialty hospital in the United States.
What this means for patients is the ease, convenience and peace of mind that come from working with a nationally recognized center dedicated solely to disorders of the ear. From simple diagnoses to complex surgeries, the Ear Institute has built its reputation on the sizeable volume of people who seek its services from not just the metropolitan area, but as referrals from other states and internationally. As an academic institution, we are actively involved in research that helps ensure our patients have access to the latest technologies and treatments.
Hearing disorders at any age can have serious consequences, including cognitive and learning dysfunction, depression, falls and social isolation. The professionals at the Ear Institute are equipped to thoroughly evaluate and offer treatment options for babies and toddlers through adults in their eighties and nineties. In the case of children impacted by hearing disorders we educate and actively involve family members in making the most appropriate treatment decisions for their loved ones. Studies have shown that the sooner treatment is started for a hearing disorder –whether it's your own, your child's or a loved one—better are the chances for a positive outcome.
Learn more about services at the Ear Institute: