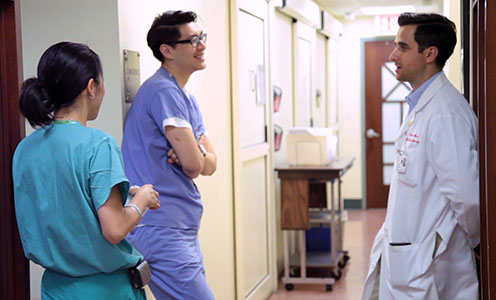 The Medical Affairs Office at New York Eye and Ear Infirmary of Mount Sinai (NYEE) manages the Medical Staff Application for Privileges process, as well as the credentialing of all physicians, dentists, and allied health professionals (i.e. physician assistants, nurse anesthetists, etc.). We are dedicated to assist NYEE in its goal to deliver high quality of care by credentialing all medical staff professionals in compliance with New York State Law, The Joint Commission, and other regulatory agencies.
Important forms and training course information:
Infection Control Certification Renewal can be done by visiting the

Continuing Education Online (CEO)

website
Laser Safety Training courses should be taken once every two years. Courses are available on Mount Sinai's PEAK website. Long on and choose the safety course for your specialty.
Surgical Fire Safety for Physicians course is available on PEAK website. The course is a one-time requirement.
PEAK Instructions:
Physicians should take the time to review NYEE's codes of conduct, bylaws, rules and regulations: