Optimizing Outcomes with the XEN® Gel Stent: Course and Wet Lab
To register, please complete the registration form.
For questions, please contact Ana Limjoco at 212-979-4742 or alimjoco@nyee.edu.
Target Audience
This course is intended for practicing ophthalmologists specializing in glaucoma, 3rd-year residents who will be starting their glaucoma fellowships in July 2018, and current glaucoma fellows.
Course Overview
These 1.5 hour sessions will focus on XEN45 implantation techniques in our state-of-the-art microsurgical education center. The didactic portion of the course will include commentary from an international faculty of experienced Xen surgeons on topics including patient selection, surgical technique, adjunctive mitomycin use, postoperative management, and the approach to surgical revision.
Topics to be presented:
Didactic:

Patient selection
Surgical technique
Management of intraoperative and postoperative complications
Approach to surgical revision

Wet lab:

Review/demonstration proper technique for XEN45 insertion
Tips for managing intraoperative complications

Live demonstration of XEN45 insertion
Course Directors
Ike K. Ahmed, MD
Assistant Professor, University of Toronto
Clinical Professor, University of Utah
Fellowship Director, Glaucoma & Anterior Segment Surgery (GAASS) Fellowship, University of Toronto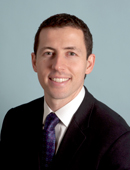 Joseph Panarelli, MD
Associate Residency Program Director
Department of Ophthalmology
Glaucoma Fellowship Director
New York Eye and Ear Infirmary of Mount Sinai
Icahn School of Medicine at Mount Sinai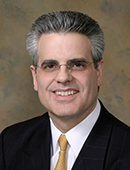 Paul A. Sidoti, MD
Professor of Ophthalmology
Deputy Chair for Clinical Affairs
Director, Glaucoma Service
Department of Ophthalmology
Icahn School of Medicine at Mount Sinai
Mount Sinai Health System
Invited Faculty
Davinder S. Grover, MD, MPH
Glaucoma Specialist
Glaucoma Associates of Texas
Dallas, TX
John Lind, MD, MS
Associate Professor, Ophthalmology and Visual Sciences
Washington University School of Medicine in St. Louis
St. Louis, MO
Jonathon Myers, MD
Co-Director, Glaucoma Service
Wills Eye Hospital
Associate Professor of Ophthalmology
Jefferson Medical College
Philadelphia, PA
Arsham Sheybani, MD
Assistant Professor, Ophthalmology and Visual Sciences
Washington University Physicians
St. Louis, MO