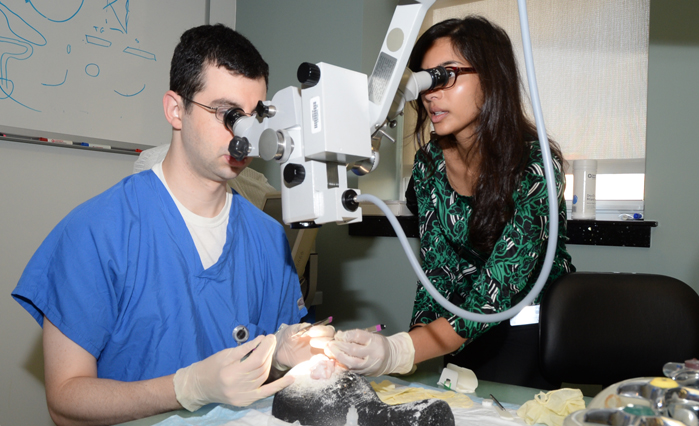 The New York Eye and Ear Infirmary of Mount Sinai Ophthalmology Residency Program seeks to attract a diverse group of individuals who are committed to developing a deep understanding of ophthalmic disease, patient care, and vision research. Seven first-year residents (PGY2) enter the program each year in July, for a total of 21 residents in the training program. Residency applications to the program are processed through the Central Application Service (CAS) provided by the San Francisco Matching Program at http://www.sfmatch.org. The deadline for receipt of applications is a date to be determined in September. Invitations for interview will be sent out in late October.
Eligibility
Graduation from an accredited medical school
Satisfactory completion of an approved PGY1 program. Internships that give the applicant primary responsibility for patient care in a field such as internal medicine, surgery, transitional, or family medicine are preferred.
Satisfactory completion of USMLE Step 1 for the application, however, satisfactory completion of USMLE Step 3 is required prior to starting ophthalmology residency.
Be in agreement with the New York Eye and Ear Infirmary of Mount Sinai's resident employment policies.