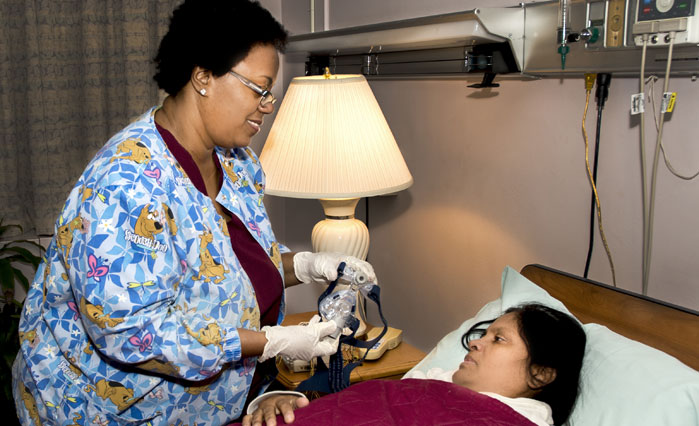 New York Eye and Ear Infirmary of Mount Sinai's Sleep Center is one of the largest in New York. The Sleep Center has a six-bedroom suite and a team of trained sleep technicians who monitor and collect sleep data from patients with sleeping disorders.
The Sleep Center's bedrooms are located in a quiet setting. Each bedroom has access to a private bathroom. The pediatric testing rooms have two beds to accommodate the child and a parent.
Clinicians conduct sleep, titration and fatigue studies to help diagnose the cause of patients' sleep problems. The standard sleep study screens for various sleep disorders such as sleep disordered breathing (including sleep apnea), poor sleep architecture and efficiency, and periodic limb movements (PLM).
Explore The Sleep Center