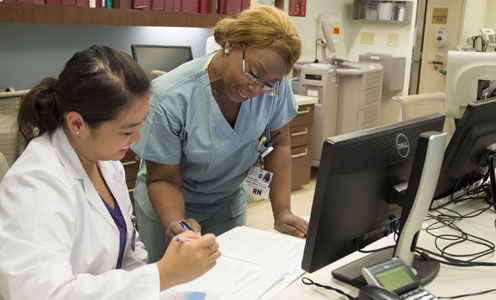 The nursing staff includes professional, technical and ancillary support personnel, caring for both in-patients and out-patients at New York Eye and Ear Infirmary of Mount Sinai. The nursing staff cares for approximately 142,000 cases per year in the Ambulatory Clinics and over 25,000 surgical cases are performed annually in 17 operating rooms of the 69 bed facility.
Continuing medical education programs are offered on an ongoing basis for clinical staff as well as for nursing education for affiliated student nursing programs. Many of the staff are certified in their specialties and are active in professional nursing, medical and multidisciplinary groups. It is a work setting that supports quality and professional practice.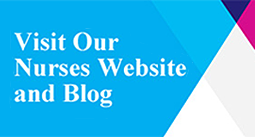 A multidisciplinary team, led by the Department of Nursing, has developed a care map (critical path) for the patient care of a radical neck dissection procedure. Nursing Staff are involved in evidence-based practice and quality initiatives. They provide excellence in the delivery of nursing services to patients. Recent surveys demonstrate the low professional staff vacancy rate and high retention rate. Currently almost 60% of the professional nursing staff have been on staff 25 years or more. Excellence in nursing practice is advocated and supported.
For more information about Nursing, visit the Mount Sinai Nursing Website/Blog.