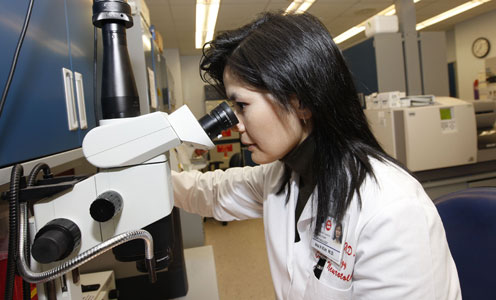 The Department of Otolaryngology is distinguished by a strong commitment to medical research, which contributes to advances in Otolaryngology and related areas of medicine. By being active participants in the research process, we help to ensure the currency of our knowledge base, and are in a better position to offer our patients the very latest clinical insight.
In addition to physicians, research is facilitated by scientists, physiologists, a molecular biologist, bioengineer/mathematician, and statistician who direct independent research in their respective areas and who regularly collaborate with an international team of researchers in various disciplines.

Members of the Department actively share the results of their research with the professional community, both through presentations at national and international conferences and via peer-reviewed print media.