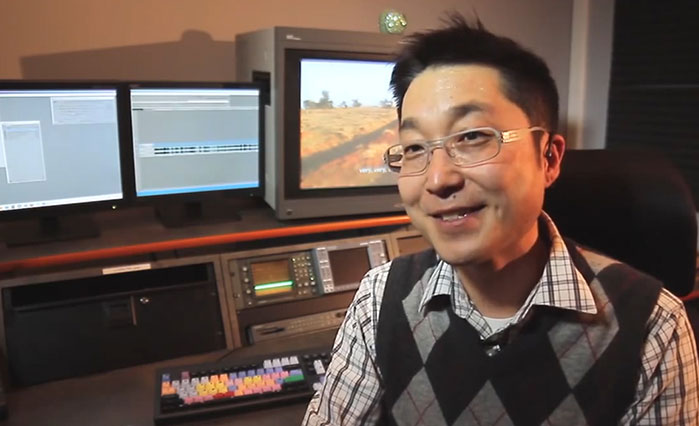 A Journey to Hearing Through Cochlear Implant Surgery at The New York Eye and Ear Infirmary of Mount Sinai
About eight years ago, Sam Shon, a supervising editor at the Discovery Channel, began experiencing problems hearing even though he was already wearing hearing aids. "I was having a very challenging time doing my job," says Sam, recalling how dialogue sounded increasingly muffled and how, in turn, he began to withdraw from conversation both one-on-one and in larger groups. It reached the point where he realized he had to do something. Through a friend, Sam learned of Christopher Linstrom, MD, Director, Otology and Neurotology at New York Eye and Ear Infirmary of Mount Sinai (NYEE).
Sam made an appointment for an evaluation with Dr. Linstrom. Sam learned that he could benefit from a surgically implanted electronic hearing device—called a "cochlear implant." The cochlear implant is designed to help severely deaf adults and children who receive little or no benefit from hearing aids.
The surgery and follow-up therapy Sam received at NYEE changed his life personally and professionally. "It was like a miracle," says Sam. "Suddenly, I could hear things clearly again."
Watch the video to learn more about how cochlear implants work and to see Sam's journey, from his initial visit with Dr. Linstrom through his cochlear implant surgery to his follow-up meeting with audiologist Jillian Levine.