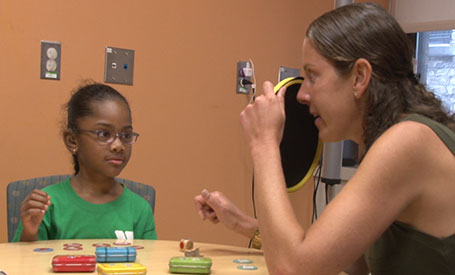 The Children's Hearing Program at the Ear Institute is a state-of-the-art facility that provides services for infants and children who are affected by all degrees of hearing loss.
The Children's Hearing Program offers the most advanced diagnostic audiology, hearing aid fitting, speech and language evaluation and educational support. Children and their families may partake of all or selected services. Children's Hearing Program has special expertise in evaluating and rehabilitating extremely young children, and difficult to test children.
The Children's Hearing Program brings together an unparalleled team of specialists, making it the largest such center in the tri-state region. Our staff has an unwavering commitment to excellence in clinical services, research and training.