Central Serous Chorioretinopathy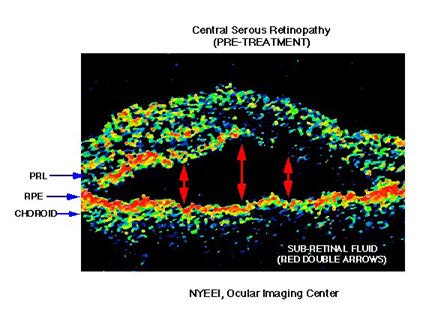 Central serous chorioretinopathy is characterized by the presence of fluid between the RPE and neurosensory retina.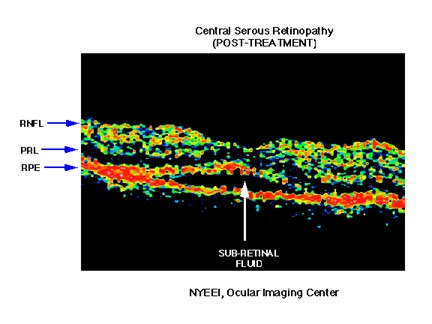 Following therapy, the neurosensory detachment has decreased in height.
Retinal Pigment Epithelial Detachment


Detachment of the RPE is characterized by accumulation of fluid between the highly reflective RPE and the moderately reflective choriocapillaris.

Cystoid Macular Edema

OCT is capable of detecting small, fluid-filled, cystic spaces within the macula.
Retinoschisis

In this 29 year-old man with familial X-linked juvenile retinoschisis and foveal schisis by ophthalmoscopy, OCT reveals cystoid changes and schisis cavities within the retina.
Diabetic Retinopathy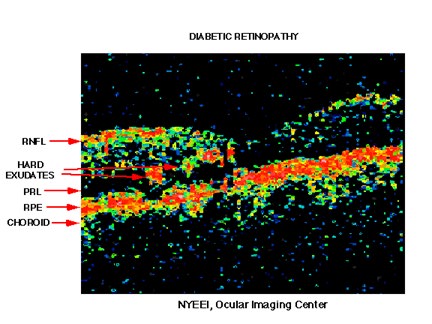 Exudates appear as accumulation of dense material within the neurosensory retina.